Now that Hamilton has come out on Disney+, a lot more people are watching it. I had already went to see it in a theater near me several months ago, but it was really cool to see the original cast perform. The movie uses footage from 3 performances, one without an audience so the cameras could get close-ups. Contrary to my expectations, there weren't really any parts where it was dark and you couldn't see anything. It was also interesting to be able to watch it a second time.
I've been meaning to write a post related to Hamilton ever since we watched it on July 3rd, the day it came out. I've watched the whole thing twice and started the first half about five times so far. It never gets old (or maybe I'm speaking to soon?) because you always notice something new. This is probably the longest post I've ever written on Words on Key, even though I've made it a 3-part series.
This musical is really amazing and I recommend it to pretty much anyone. (But — I highly suggest listening to the music a few times first.) Lin-Manuel Miranda has made history unbelievably entertaining. It is hilarious (I Know Him), depressing (It's Quiet Uptown), wise (History Has Its Eyes On You), and so intricate (Non-Stop). And the rhymes — and in general, the way words are twisted around, woven together and used so cleverly — are amazing (My Shot). Those songs are just a few examples!
Be aware that the "favorite part" section might have several columns, which means that people talk at once, so if you are on a phone or tablet that might be a little messed up. I highly recommend reading this on a computer.
Finally, this is my opinion. There are a lot of sides people could take and I am almost sure no one will agree exactly with me. If I was ranking based on which song I thought was the most detailed and worked-hard-on, the order would be quite different. These are being ranked based on how much I like the song — the lyrics, the music, the rhythm, all of that, how much it matches my taste.
I tried not to have any big spoilers but I make no promises…
---
#47. The Reynolds Pamphlet
When Hamilton publishes The Reynolds Pamphlet, a confession that he had an affair with Maria Reynolds, Jefferson is thrilled that "he's never gonna be president now" and Angelica is "not here for [him]". I really like how James Reynolds spins in and says his own name. There isn't really anything in particular I dislike about this song, but it's not that good either.
Favorite part:
Hamilton, Jefferson:
"The charge against me is a connection with one
James Reynolds!


James Reynolds:
James Reynolds!
#46. A Winter's Ball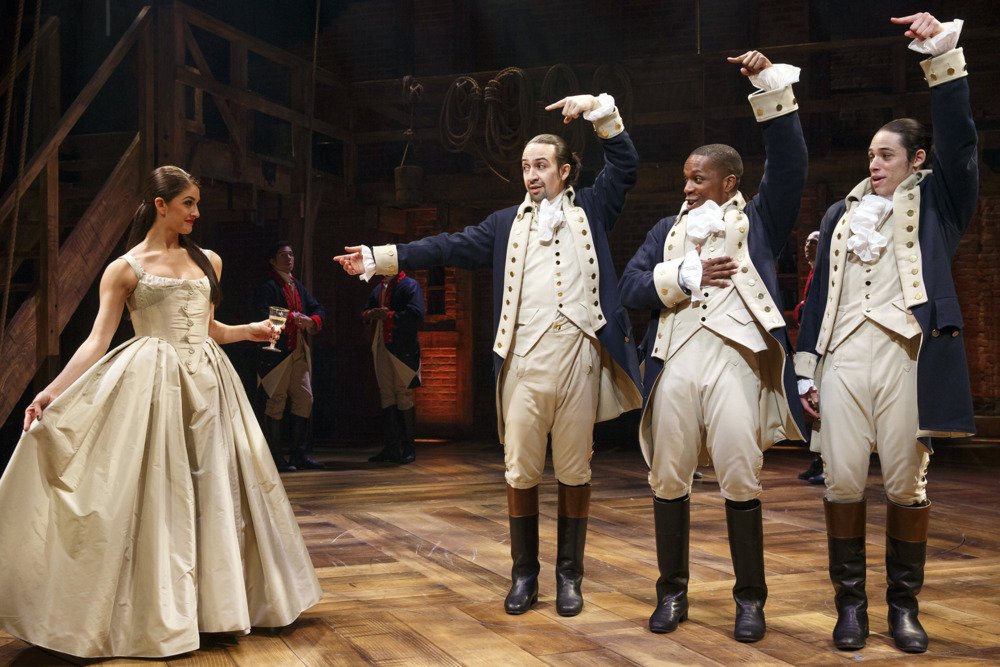 A Winter's Ball, Helpless, and Satisfied are, in my mind, kind of one long song, and it's impossible to compare them because the others are so much better than A Winter's Ball. It's sort of the short, simple song introducing us to the complicated events about to unfold.
Favorite part:
Company: Seventeen eighty.
Burr: A winter's ball
And the Schuyler sisters are the envy of all.
#45. Best of Wives and Best of Women
The shortest song is one of the most heartbreaking ones in the musical. I like this song because of Eliza's slow and high lines that add to the "peaceful sadness. " It was hard ranking it so low, and of course quantity does not equal quality, but there are other songs that are longer so they have more to love about them.
My favorite part:
The song is so short that the entire thing is my favorite part, I guess.
#44. Meet Me Inside
Sometimes he screams my head off. Other times he can barely look at me. It's always real though.

Lin-Manuel Miranda, Hamilton: the Revolution, talking about Hamilton's conversation with Washington toward the end of the short song.
I have mixed feelings about this song… The intense conversation/argument Washington and Hamilton have as the second half of the song gives me shivers, and I also like the first part, but the line "Meet him inside… meet him inside… [so on]" is kind of annoying. It's a mediocre song preparing for, in my opinion, a beautiful song.
My favorite part:
Hamilton: Lee, do you yield!
Burr: You shot him in the side! Yes, he yields!
Laurens: I'm satisfied!
Burr: We gotta clear the field!
Hamilton: Go! We won.
Company: Here comes the general!
Burr: This should be fun.
Washington enters.
#43. Cabinet Battle #2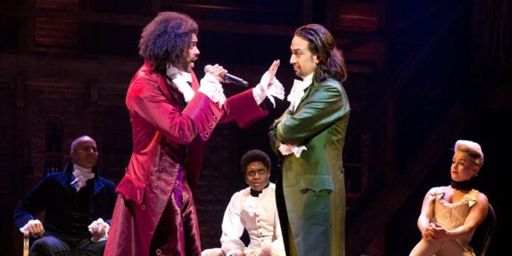 The second rap battle between Hamilton and Jefferson. It's a little boring and not nearly as good as the first one. I had to listen to it and read the lyrics again to write about it, which I didn't have to do with most of the other songs since I know them well.
Favorite part:
Hamilton: Lafayette's a smart man, he'll be fine.
And before he was your friend, he was mine.
If we try to fight in every revolution in the world, we never stop!
Where do we draw the line?
#42. The Adams Administration
This is the second-shortest song in the musical. It was initially twice as long — the cut lyrics are in the book. Of the six "How does a…" introductions of the musical, this one is my favorite. It's catchy and King George's delighted dance is funny, but like Best of Wives and Best of Women, it is very short and just a small scene in a huge story.
My favorite part:
Burr: Welcome folks, to
The Adams Administration!
Company:
The Adams Administration!
#41. Your Obedient Servant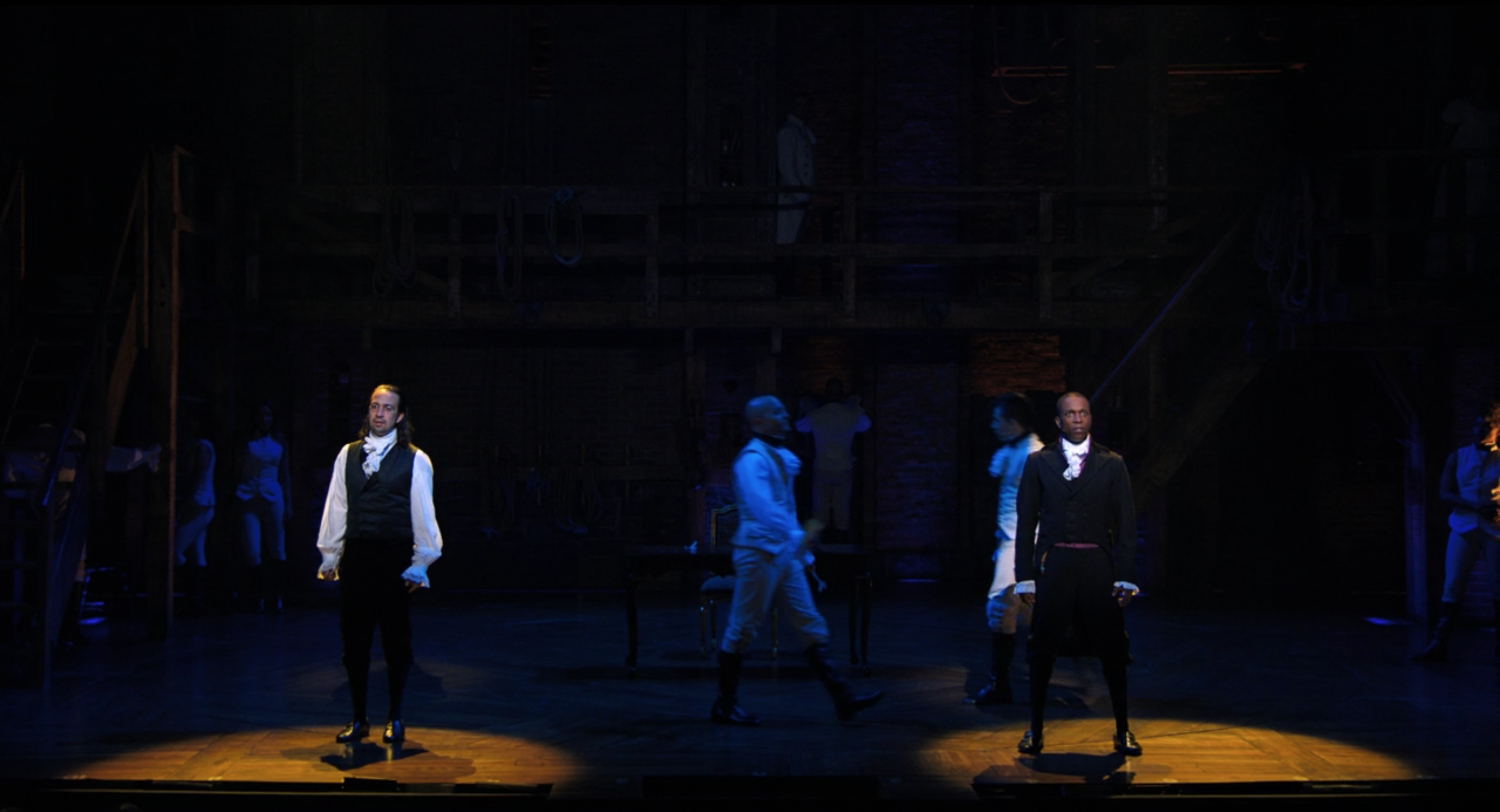 This song, nearing the end of the musical, is only Hamilton and Burr writing letters to each other, Burr getting angrier and angrier but "waiting for it" and Hamilton already angry. Burr's voice in the introduction sounds like he's wants to strangle Hamilton and it is so much more emotional when you see it. But my favorite part is the background music.
Favorite Part:
Burr: Dear Alexander
I am slow to anger
But I toe the line
As I reckon with the effects of
Your life on mine
#40. Schuyler Defeated
It reuses the opening music from The Schuyler Sisters, which in my opinion forces it to be compared to that, which makes it seem worse than it is. On the other hand, some repeated tunes or lines in Hamilton are what make it so good. This just isn't one of my favorites of them. I listened to an older version that had been edited and cut to this, and I liked that better, but this song isn't all that important to the story, so I understand it's probably best it was kept short and simple. Overall, it's not bad, but it's probably the song I am most likely to skip.
Favorite part:
Philip: Further down,
Philip, Eliza: Further down,
Philip: "Let's meet the newest senator from
New York…"
Eliza: New York–
#39. Stay Alive
As you could guess by the name, this is one of those edge-of-your-seat songs. However, many other Hamilton songs do edge-of-your-seat a lot better.
Favorite part:
Lee: Washington cannot be left alone to his devices
Indecisive from crisis to crisis
The best thing he can do for the revolution
Is turn an' go back to plantin' tobacco in Mount Vernon
#38. Washington On Your Side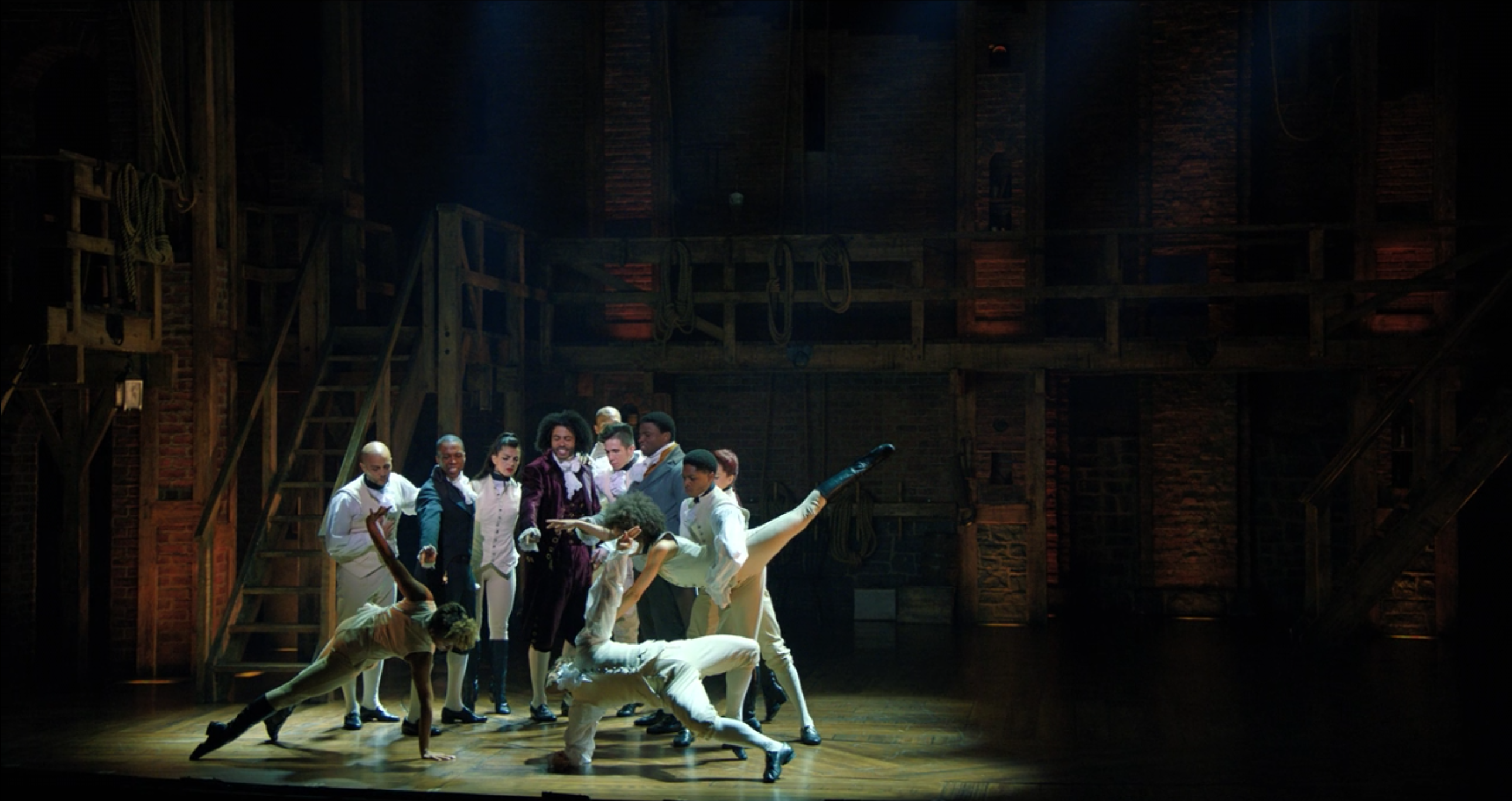 Everyone really hates Hamilton in this song. Jefferson, sort of the 'leader' of the song, says some things — "The way he primps and preens and dresses like the pits of fashion," "I'll pull the trigger on him," "The emperor has no clothes" — and so on. Despite this, it is a good song and I like the music to it.
Favorite part:
Jefferson: I'm in the cabinet, I am complicit in
Watchin' him grabbin' at power and kissin'
If Washington isn't gon' listen to disciplined dissidents
This is the difference
This kid is out!
#37. Stay Alive (Reprise)
The thing most devastating about this quiet song is how Philip uses his last strength to, essentially, tell his parents how much he loves them. I think the repetition of the "En, deux, trois…" tune, same as Take a Break and Ten Duel Commandments, is perfect there and says a lot more than other words could, even though it's just counting.
Favorite part: (It is a pretty long part for such a short song but it was so hard to choose!)
Hamilton:
Shh. I know you did
ev'rything just right.

Shh.

I know, I know. Shh.
I know, I know.
I know,

Save your strength
and
Stay alive…

Eliza enters.
Eliza: No!
Hamilton: Eliza.
Eliza:
Is he breathing!? Is he
going to survive this!?
Who did this, Alexander, did you know!?
Philip:


Even before we got to ten–

I was aiming for the sky.


I was aiming for the sky.



Ensemble men:
Stay alive…




Stay alive…
#36. Farmer Refuted
Hamilton attacks Seabury in an overlapping, half-synchronized revolutionary rap battle. It's pretty cool how their opinions are completely opposite, yet their arguments fit together so well. It's fun to try to do both parts (even if impossible!).
Favorite part:
Hamilton:
He'd have you all
unravel at the
Sound of screams but the
Revolution is comin'
Seabury:
Heed not the rabble

Who scream
Revolution, they
#35. Blow Us All Away
If you know what happens, the lighthearted and upbeat beginning to this song becomes sad and ominous. To add to that feeling, the song revisits lines from My Shot, Take a Break, and Dear Theodosia. I like the feel, rhythm, and background music.
Favorite part:
Philip: Meet the latest graduate of King's College!
I prob'ly shouldn't brag but dag I amaze and astonish!
The scholars say I got the same virtuosity and brains as my pops!
The ladies say my brain's not where the resemblance stops!
I'm only nineteen but my mind is older,
Gotta be my own man, like my father but bolder.
I shoulder his legacy with pride,
I used to hear him say
That someday
I would–
Ensemble: Blow us all away.
#34. Hurricane
Alexander Hamilton was born in Charlestown, Saint Kitts and Nevis, and in 1772 a hurricane named after him hit (see below). This is Hamilton's only solo. I like the background music to this song and the sort of melancholy-shifting-into-uplifting tune to it. The lyrics are okay. I'm not sure whether or not I like how it kind of drags on: "quiet… for just a moment… a yellow sky." – "destroyed my town–I didn't drown."
Favorite part:
Hamilton: I wrote my way out of hell,
I wrote my way to revolution.
I was louder than the crack of the bell.
I wrote Eliza love letters until she fell.
I wrote about the Constitution and defended it well.
#33. Say No To This
Jasmine Cephas Jones (Maria)'s voice in this song is amazing; you don't really get to see that before when she plays Peggy. It's good even though it is the song where Hamilton ruins his entire life.
Favorite part:
This is kind of dumb because my favorite part is my favorite because of the sound, the lyric is just…
Maria: Whoa
🤷🏻‍♀️
#32. The Room Where It Happens
The song and the dance of this song each seem nearly impossible on their own, so it is really amazing how Burr does them both at the same time. However, I'm not a big fan of the song itself. The ending is cool though.
Favorite part:
Company: Alexander Hamilton!
Burr: What did they say to you to get you to sell New York city down the river?
Company: Alexander Hamilton!
Burr: Did Washington know about the dinner?
Was there presidential pressure to deliver?
Company: Alexander Hamilton!
Burr: Or did you know, even then, it doesn't matter where you put the U.S. capital.
Hamilton: 'Cause we'll have the banks,
We're in the same spot.
Burr: You got more than you gave.
Hamilton: And I wanted what I got.
Hamilton faces Burr.
Hamilton: When you got skin in the game,
you stay in the game.
But you don't win unless you play in the game.
Oh, you get love for it. You get hate for it.
You get nothing if you —
Hamilton, Company: Wait for it, wait for it, wait!
---
So, I'm finally done with this post. I am a pretty slow writer, and I worked on and off and little bits at a time, so this post has been a draft for over two months… another thing is that first I had a paragraph written about each one, but then five songs in I decided that it was going to take too long, so I deleted all the paragraphs with descriptions and opinions and history. Later, of course, I regretted that. But I couldn't load a previous save without losing a bunch more of my work. So I went back and wrote a sentence about each song and a sentence explaining why I liked my favorite part. But I didn't like that either, so I deleted that, and then finally I just rewrote the paragraphs a little bit shorter. So I lost a lot of time there.
Anyway, Part 2 will come soon eventually! Just you wait… just you wait…
Photo credits

https://www.pinterest.com/pin/Ad61SEuOvmQp5ifM7TPKT5I0g59rkn5rH_-RW6A30OyPGP2-rabXqEQ/ https://www.wattpad.com/595970830-hamilton-pictures-%E2%9C%94-93-the-reynolds-pamphlet https://genius.com/Lin-manuel-miranda-leslie-odom-jr-anthony-ramos-christopher-jackson-and-original-broadway-cast-of-hamilton-meet-me-inside-lyrics https://hamiltonmusical.fandom.com/wiki/The_Adams_Administration https://www.tumblr.com/search/to%20the%20adams%20administrationhttps://aminoapps.com/c/hamilton/page/item/cabinet-battle-2/7oKm_2QCNI4mLkgZ7b358m2Eqwb4jmdxN2 https://ew.com/movies/hamilton-movie-hurricane-lin-manuel-miranda-thomas-kail/ https://en.wikipedia.org/wiki/List_of_Atlantic_hurricanes_in_the_18th_centuryhttps://hamiltonmusical.fandom.com/wiki/Your_Obedient_Servant https://hamiltonmusical.fandom.com/wiki/Stay_Alive https://shipping.fandom.com/wiki/Lams https://hamiltonmusical.fandom.com/wiki/Washington_On_Your_Side https://genius.com/Lin-manuel-miranda-anthony-ramos-phillipa-soo-and-original-broadway-cast-of-hamilton-stay-alive-reprise-lyrics https://hamiltonmusical.fandom.com/wiki/Schuyler_Defeated

https://knowyourmeme.com/photos/1063557-hamilton https://hamiltonmusical.fandom.com/wiki/A_Winter%27s_Ball https://genius.com/Anthony-ramos-ariana-debose-sasha-hutchings-ephraim-sykes-lin-manuel-miranda-and-original-broadway-cast-of-hamilton-blow-us-all-away-lyrics https://genius.com/Jasmine-cephas-jones-leslie-odom-jr-lin-manuel-miranda-sydney-james-harcourt-and-original-broadway-cast-of-hamilton-say-no-to-this-lyrics https://hamiltonmusical.fandom.com/wiki/The_Room_Where_It_Happens https://silvervanadis.tumblr.com/post/157948383909/ive-wanted-to-draw-hamilton-fanart-for-months-i